Or Choose From 22 Human Resources Sub-Categories
Workmans Comp Training Classes and Seminars
TrainUp.com connects you to Workers' Compensation training courses from 21 training providers, including Wickstrom Insurance & Risk Training Center, Lorman Education, and NBI, Inc.. Browse instructor-led and virtual Workers' Compensation training seminars along with a variety of self-paced classes. TrainUp.com offers 31 online e-learning Workers' Compensation training courses, available either online or recorded webcasts. TrainUp.com also offers the ability to request in-house or onsite Workers' Compensation training courses or train-the-trainer curriculum programs.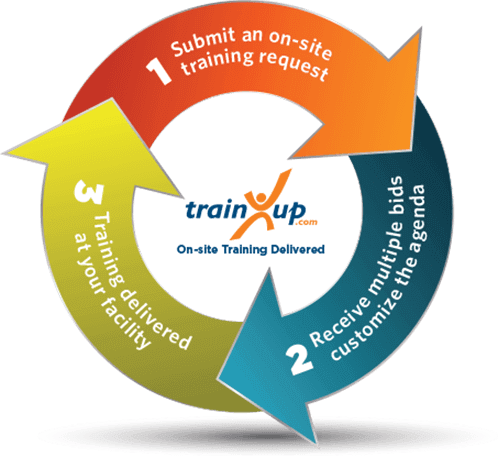 Request Human Resources On-Site Training. We bring the best instructors to you.
Looking for Training Videos courses?
Please call us at 1-866-540-9677.
Looking for Recorded Webinars courses?
Please call us at 1-866-540-9677.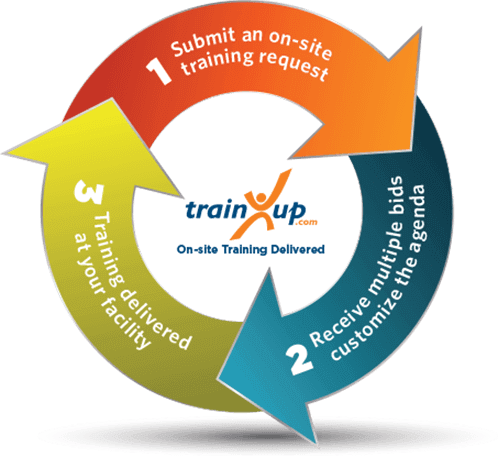 Request Human Resources On-Site Training. We bring the best instructors to you.
Workmans Comp Courses and Workshops
Once controversial, most businesses now readily admit that workers deserve compensation for injuries suffered on the job. The conflict and confusion comes with the application of this fairly basic idea. Though workers' compensation is offered across the United States, the laws that cover these programs vary from state to state and can prove difficult in the best of circumstances.
The idea that workers should be compensated for work-related injuries, and that governments should oversee programs to ensure compensation, spread to the United States from Europe in the beginning of the 20th Century. Today, Workers' Compensation programs are state-regulated insurance programs that pay medical bills and replace some lost wages for employees who are injured at work or who have work-related diseases or illnesses. Worker's Compensation laws vary from state to state, resulting, often times, in confusion over complex claims issues. Organizations realize the growing need for standardization of practice due to this complexity and the ever-changing legislation in each state.
TrainUp.com offers Worker's Compensation courses that teach solutions to your biggest worker's compensation challenges. If your worker's compensation costs seem to be rising every year, attend one of our seminars offering cost cutting strategies. Safeguard your organization and your employees with a course on best practices, risk prevention or compliance methods. Learn the best way to implement return-to-work programs with a Worker's Comp Update course annually. From updates on the latest legislation in your state to claims management information, our providers offer hundreds of comprehensive training courses and seminars covering one or all of these topics for both public and private sectors.
Human resources workers must understand not only how various laws apply to their company, but the specifics of how to file applications or even how to help control the costs of such compensation. TrainUp.com can help companies find workers' comp training programs to cover everything from the broad generalities down to the details of particular programs.
Join The 50,000+ Companies That Have Purchased Training from TrainUp.com
50K+

Companies Trained

Including 90% Of Fortune 500 Companies Have Purchased Training With TrainUp.com

300K+

Courses & Videos

Live Instructor-Led (Classroom & Virtual), Self-Paced E-learning & Custom OnSite Training Solutions From Leading Training Providers

800+

Expert Instructors

Industry-Leading Subject Matter Experts (SMEs).Tenured &
Award-Winning Instructor Network
The best content and the best Training Providers are at TrainUp.com
Latest news, reviews, deals & announcements from TrainUp straight to your inbox.