Looking for Training Videos courses?
Please call us at 1-866-540-9677.
Online CompTIA Training & eLearning Courses
CompTIA is well known for providing professional certifications for IT-related industries. Some of these credentials include: A+, designed for entry-level IT professionals Security+, which covers cryptography, system security and network infrastructure for experienced security technicians Cloud Essentials, which highlights how cloud computing can benefit and advance companies RFID+, for the installation, maintenance and repair of radio-frequency ID products. The Computing Technology Industry Association (CompTIA) is the leading association representing the international technology community. CompTIA certification programs are known throughout the technology community as one of the best ways to break into the information technology field and build a solid career. Industry experts ensure they meet strict quality standards and exacting requirements by using CompTIA Authorized Quality Curriculum (CAQC) training materials. CompTIA offers certifications in A+ - Entry-Level Computer Service CTT+, Certified Trainer, Network+, Network Support and Administration, CDIA+-Document Imaging and Management, Server+-Server Hardware Technology, i-Net+-Internet and Online Technologies, Security-Computer and Information Security, Linux+-Linux Operating Systems, HTI+-Home Technology Integration, RFID+-Integration Services of RFID Systems, e-Biz+-e-Commerce and Project+-Project Management. Through TrainUp. com's CompTIA Certification training solutions, employees can learn what each international credential means and what should be known in order to pass the exam and be recognized as a CompTIA-certified technician.
Join The 50,000+ Companies That Have Purchased Training from TrainUp.com
50K+

Companies Trained

Including 90% Of Fortune 500 Companies Have Purchased Training With TrainUp.com

300K+

Courses & Videos

Live Instructor-Led (Classroom & Virtual), Self-Paced E-learning & Custom OnSite Training Solutions From Leading Training Providers

800+

Expert Instructors

Industry-Leading Subject Matter Experts (SMEs).Tenured &
Award-Winning Instructor Network
Related Online CompTIA Training
Request Online CompTIA + " On-site Training"
The best content and the best Training Providers are at TrainUp.com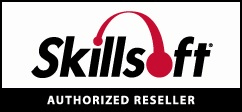 Get the latest industry news, recommended courses, & promotions from TrainUp.com sent straight to your inbox.