Looking for E-Learning Bundles courses?
Please call us at 1-866-540-9677.
Online Surgery Training & eLearning Courses
In the medical profession, it is important for doctors, especially surgeons, to stay ahead of coding and regulations as they change over the years. Best practices can change and new advances can make marked improvements in healthcare. For doctors, staying up to date on these changes can be difficult. Overnight shifts, emergency situations and mentoring new staff can force physicians to work long, irregular hours, and surgeons in particular maintain rigorous schedules. Becoming a physician or surgeon requires extensive schooling as well, and once working, with such busy schedules, many healthcare professionals may feel like they do not have the time to return to the classroom in order to receive updated training in coding that is required by law. According to the Bureau of Labor Statistics, surgeons expect an employment increase of 24 percent by 2020. Physicians and surgeons fresh out of school will be up to date on current practices, making it even more important for current professionals to stay on top of these updates, or risk being replaced by younger, less experienced doctors who already meet the compliance regulations for coding. TrainUp. com offers an excellent opportunity for busy surgeons to stay updated on coding practices, patient care standards and more with its online training courses. These classes can be taken at the professionals' leisure, an opportunity to check up on current guidelines without interrupting busy work schedules and taking time away from the patients. Surgery coding classes from TrainUp. com cover specific areas, such as vascular and cardiothoracic, gastroenterology, dematologic and obesity surgery, for example. Other courses include a guide to improving minimally invasive surgery, patient care during surgery, and dietary management post-surgery.
Join The 50,000+ Companies That Have Purchased Training from TrainUp.com
50K+

Companies Trained

Including 90% Of Fortune 500 Companies Have Purchased Training With TrainUp.com

300K+

Courses & Videos

Live Instructor-Led (Classroom & Virtual), Self-Paced E-learning & Custom OnSite Training Solutions From Leading Training Providers

800+

Expert Instructors

Industry-Leading Subject Matter Experts (SMEs).Tenured &
Award-Winning Instructor Network
The best content and the best Training Providers are at TrainUp.com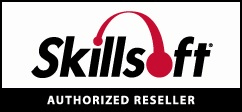 Get the latest industry news, recommended courses, & promotions from TrainUp.com sent straight to your inbox.