Or Choose From 50 Information Technology Sub-Categories
UI Design Training Classes and Seminars
TrainUp.com connects you to Graphic Design training courses from 28 training providers, including Kaplan Financial, SkillSoft, and Global Knowledge. Browse instructor-led and virtual Graphic Design training seminars along with a variety of self-paced classes. TrainUp.com offers 38 online e-learning Graphic Design training courses, available either online or recorded webcasts. TrainUp.com also offers the ability to request in-house or onsite Graphic Design training courses or train-the-trainer curriculum programs.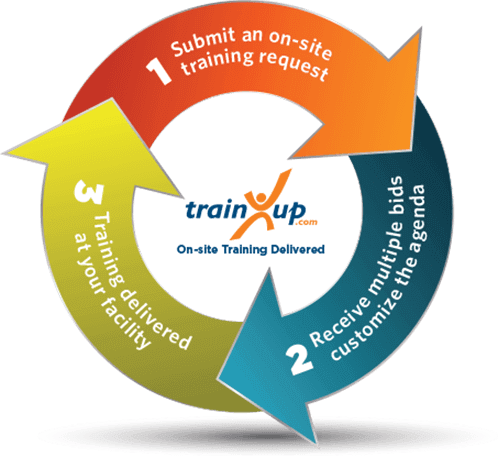 Request Information Technology On-Site Training. We bring the best instructors to you.
Looking for Recorded Webinars courses?
Please call us at 1-866-540-9677.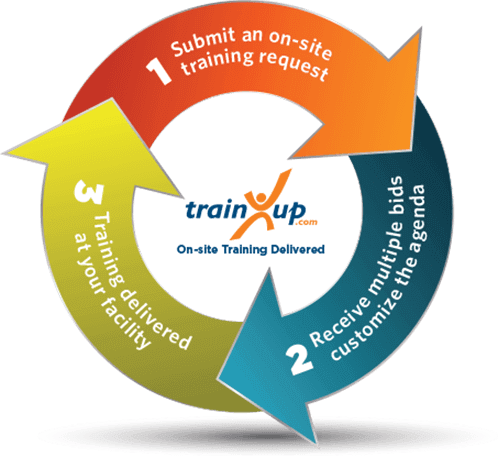 Request Information Technology On-Site Training. We bring the best instructors to you.
UI Design Courses and Workshops
Graphic design is a profitable industry for those with quality training and skill. Those interested in entering the field should pursue education in typography, page layout, interface design, user experience and printmaking. With the introduction of computer-aided design programs, Adobe has been the forerunner for 20 years with products like Photoshop, InDesign, Illustrator and Dreamweaver.
Before computers, graphic design professionals worked primarily in the publishing and journalism industries, creating page layouts for magazines and newspapers or arranging typefaces for books and other printed materials. This meant laying out individual letters on a press and printing out pages one by one.
Today, graphic design professionals work in numerous industries, such as web and application development, advertising, publishing and more. Graphic design experts also sometimes work as art and creative directors for museums and film studios, supervising events and productions. Since the advent of the internet, graphic design has become one of the most important aspects of website creation as well.
A graphic designer creates the artwork on DVD covers, film posters, book covers, t-shirts and even road signs. Graphic design can be either image or text based, or incorporate aspects of both, and often deals with logo and symbol creation as well. Some of the world's most iconic symbols, like the Nike swoosh or CBS "eye" were created by a graphic designer.
After learning how to use graphic design applications to their full potential, employees can improve their company's marketing strategies.
Through graphic design training, employees can learn how to manipulate: typography to create bold and unique fonts of all different types and sizes visual arts to generate colorful and attractive imagery that captures the attention of customers
page layouts to give webpages the easiest and most effective flow and design.
TrainUp.com helps you find graphic design training courses, as well as custom or onsite graphic design training seminars and train-the-trainer programs.

If you have trouble finding graphic design training seminars and courses please contact us and we will find graphic design & presentation training courses for you.

After using TrainUp's Graphic Design training solutions, employees will be able to contribute more to a company's advertising and marketing campaigns to help attract and keep future customers.
Anyone interested in learning the basics of graphic design, or picking up a few tricks to assist in their career outside the industry, can take courses from TrainUp.com. These classes provide high quality instruction on the basics of proper design, how to use some of the various tools, like Adobe Photoshop and more. Students can discover the secrets of web design, or simply learn best practices for laying out an advertisement in a magazine.
Join The 50,000+ Companies That Have Purchased Training from TrainUp.com
50K+

Companies Trained

Including 90% Of Fortune 500 Companies Have Purchased Training With TrainUp.com

300K+

Courses & Videos

Live Instructor-Led (Classroom & Virtual), Self-Paced E-learning & Custom OnSite Training Solutions From Leading Training Providers

800+

Expert Instructors

Industry-Leading Subject Matter Experts (SMEs).Tenured &
Award-Winning Instructor Network
The best content and the best Training Providers are at TrainUp.com
Latest news, reviews, deals & announcements from TrainUp straight to your inbox.