Online Accounting Training & eLearning Courses
Accountants help to ensure that the Nation's firms are run efficiently, its public records kept accurately, and its taxes paid properly and on time. They perform these vital functions by offering an increasingly wide array of business and accounting services to their clients. These services include public, management, and government accounting, as well as internal auditing. As a result of the recent accounting scandals, Federal legislation was enacted to increase penalties, and make company executives personally responsible for falsely reporting financial information. These changes should lead to increased scrutiny of company finances and accounting procedures, and should create opportunities for accountants and auditors, particularly Certified Public Accountants (CPAs), to more thoroughly audit financial records. In order to ensure finances comply with the law before public accountants conduct audits, management accountants and internal auditors will increasingly be needed to discover and eliminate fraud, which requires all financial and accounting professionals to stay abreast of updates and regulations with continuing education training courses. TrainUp. com provides a variety of courses specifically designed for financial and business professionals of any skill level. Our Accounting courses cover subjects ranging from real estate training, negotiation training, acquisitions training, payroll training, partnerships and tax training, to collections training. Often accounting gets characterized as nothing but financial note-taking. What many people fail to appreciate is there are enormous potential implications for even simple mistakes, much less improper accounting practices. With major scandals in the early part of the new millennium focused on false accounting, regulations regarding the field have grown strict and professionals must have a clear understanding of the government's expectations. Accountants must know how to run a thorough audit and correctly track all of their information in an acceptable manner. TrainUp. com can help companies find accounting training programs to clarify these requirements and the most effective means of meeting them.
Join The 50,000+ Companies That Have Purchased Training from TrainUp.com
50K+

Companies Trained

Including 90% Of Fortune 500 Companies Have Purchased Training With TrainUp.com

300K+

Courses & Videos

Live Instructor-Led (Classroom & Virtual), Self-Paced E-learning & Custom OnSite Training Solutions From Leading Training Providers

800+

Expert Instructors

Industry-Leading Subject Matter Experts (SMEs).Tenured &
Award-Winning Instructor Network
Related Online Accounting Training
Request Online Accounting + " On-site Training"
The best content and the best Training Providers are at TrainUp.com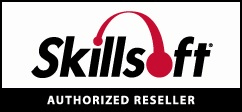 Get the latest industry news, recommended courses, & promotions from TrainUp.com sent straight to your inbox.