Online Business Writing Training & eLearning Courses
Communicating through the written word, writers and editors generally sustain high creative and ethical standards in their work. But what if you're not a professional writer? Your business still needs you to be able to express ideas clearly, logically and professionally. More and more businesses today are developing newsletters and websites, and more companies are experimenting with publishing content on the Internet. Online publications and services are growing in number and sophistication, spurring the demand for writers and editors, especially those with Web experience. Demand for technical writers is expected to increase as well. Strong writing skills are useful for any employee because of the heavy use of memos, e-mail, letters, reports and other business communication. Poetry often favors a certain flow and rhythm to its words, while engineering requires exacting detail. But businesses generally must make use of clear, concise writing to get their point across quickly. Regardless of the field, each business adopts a certain style of writing and relies on its employees being able to convey their ideas in this fashion. TrainUp. com can help companies and individuals find business writing training programs to help them hone their writing skills and adapt them to the business environment. This can range from writing technical reports to simply writing clear and effective email, or anywhere in between.
Request Business Writing On-Site Training. We bring the best instructors to you.
Join The 50,000+ Companies That Have Purchased Training from TrainUp.com
50K+

Companies Trained

Including 90% Of Fortune 500 Companies Have Purchased Training With TrainUp.com

300K+

Courses & Videos

Live Instructor-Led (Classroom & Virtual), Self-Paced E-learning & Custom OnSite Training Solutions From Leading Training Providers

800+

Expert Instructors

Industry-Leading Subject Matter Experts (SMEs).Tenured &
Award-Winning Instructor Network
The best content and the best Training Providers are at TrainUp.com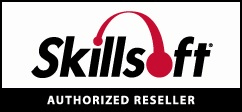 Get the latest industry news, recommended courses, & promotions from TrainUp.com sent straight to your inbox.