Looking for Training Videos courses?
Please call us at 1-866-540-9677.
Looking for Recorded Webinars courses?
Please call us at 1-866-540-9677.
Online Legal Training & eLearning Courses
Many American often under-appreciate the crucial role that federal, state and local laws play in the course of their lives, but businesses cannot afford to ignore them in the same way. The consequences for non-compliance or even lost opportunities in some cases can prove substantial, making it immensely important that every business, large or small, investigate the laws that relate to its field. This can include a firm understanding of the laws governing the work conditions of employees or payment and benefit requirements under certain circumstances, or gaining a more detailed grasp of the contracts that many businesses rely upon in their dealings with clients, suppliers and more. Many industries, from energy to food, have regulations specifically targeted toward common concerns such as pollution and food safety that must be studied carefully. The legal system affects nearly every aspect of our society, from buying a home to crossing the street. Lawyers form the backbone of this vital system, linking it to society in myriad ways. While lawyers assume ultimate responsibility for legal work, they often delegate many of their tasks to paralegals. In fact, paralegals also called legal assistants continue to assume a growing range of tasks in the Nation's legal offices and perform many of the same tasks as lawyers. From labor and safety laws to environmental and data security regulations, every workplace from small stores to multi-national corporations to local elementary schools all interact regularly with the law. TrainUp can help businesses find the law training programs they need to keep up with changes in the law as well as to understand the processes that go into developing and administering these rules.
Join The 50,000+ Companies That Have Purchased Training from TrainUp.com
50K+

Companies Trained

Including 90% Of Fortune 500 Companies Have Purchased Training With TrainUp.com

300K+

Courses & Videos

Live Instructor-Led (Classroom & Virtual), Self-Paced E-learning & Custom OnSite Training Solutions From Leading Training Providers

800+

Expert Instructors

Industry-Leading Subject Matter Experts (SMEs).Tenured &
Award-Winning Instructor Network
Related Online Legal Training
Request Online Legal + " On-site Training"
The best content and the best Training Providers are at TrainUp.com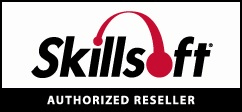 Get the latest industry news, recommended courses, & promotions from TrainUp.com sent straight to your inbox.