Duration
n/a
Price:

$195

VIEW DETAILS

Duration
n/a
Price:

$58

VIEW DETAILS
Looking for E-Learning Bundles courses?
Please call us at 1-866-540-9677.
Looking for Training Videos courses?
Please call us at 1-866-540-9677.
Online State Regulations Training & eLearning Courses
State RegulationsRules and administrative codes issued by governmental agencies at all levels, municipal, county, state and federal. Although they are not laws, regulations have the force of law, since they are adopted under authority granted by statutes, and often include penalties for violations. One problem is that regulations are not generally included in volumes containing state statutes or federal laws but often must be obtained from the agency or located in volumes in law libraries and not widely distributed. The regulation-making process involves hearings, publication in governmental journals which supposedly give public notice and adoption by the agency. The process is best known to industries and special interests concerned with the subject matter, but only occasionally to the general public. Federal regulations are adopted in the manner designated in the Administrative Procedure Act and states usually have similar procedures. The U. S. sees many benefits from the diversity of governments and cultures created by its federal government. At the same time, however, the plethora of federal, state and local regulations creates a complex and confusing web of regulations that can prove exceedingly difficult for companies to follow, particularly if their business takes them across state or national lines. Though companies must carefully study what rules apply to their business, often it can prove important to speak with someone with expertise in local laws. TrainUp can help companies find state regulations training programs to teach employees which laws apply and how best to adhere to them.
Join The 50,000+ Companies That Have Purchased Training from TrainUp.com
50K+

Companies Trained

Including 90% Of Fortune 500 Companies Have Purchased Training With TrainUp.com

300K+

Courses & Videos

Live Instructor-Led (Classroom & Virtual), Self-Paced E-learning & Custom OnSite Training Solutions From Leading Training Providers

800+

Expert Instructors

Industry-Leading Subject Matter Experts (SMEs).Tenured &
Award-Winning Instructor Network
Related Online State Regulations Training
Request Online State Regulations + " On-site Training"
The best content and the best Training Providers are at TrainUp.com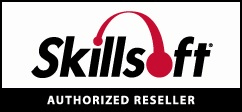 Get the latest industry news, recommended courses, & promotions from TrainUp.com sent straight to your inbox.