Online Diversity Training & eLearning Courses
The U. S. Census Bureau conducted its latest full census in 2010. Their preliminary data show that nearly 28 percent of the country identifies as something other than simply "white. " The Census Bureau's earlier projections estimated nearly 230 million Christians, split between dozens of sects, on top of millions of Jews, Muslims, Buddhists, Atheists, Agnostics and countless others. According to the Department of Labor, more than 30% of the population in the U. S. is minorities. With this in mind, increasing diversity in the U. S. workforce is a continuing trend. That's good news for employers and jobseekers alike. Employing individuals from a variety of backgrounds and cultures allows businesses to stay attuned to and serve all types of customers and potential business partners. But what happens when a company or employees of a company don't understand the importance of diversity? Equal-opportunity laws aside, employers must keep pace with our ever-changing workplace to compete by providing recommended diversity training for all employees. TrainUp. com provides Diversity training courses in multiple formats to meet your needs, including classroom Diversity training classes, online Diversity training courses and on-site Diversity training courses. Most of the courses offered by TrainUp. com qualify for continuing education credits hours and re-certification designations common within the HR industry. TrainUp can help businesses find diversity training to clarify the equal-opportunity employment laws this immense diversity has inspired. Programs can also help employers learn to appreciate and accommodate the differences between the many cultures present in the U. S. , as well as how to handle issues of gender and age.
Join The 50,000+ Companies That Have Purchased Training from TrainUp.com
50K+

Companies Trained

Including 90% Of Fortune 500 Companies Have Purchased Training With TrainUp.com

300K+

Courses & Videos

Live Instructor-Led (Classroom & Virtual), Self-Paced E-learning & Custom OnSite Training Solutions From Leading Training Providers

800+

Expert Instructors

Industry-Leading Subject Matter Experts (SMEs).Tenured &
Award-Winning Instructor Network
The best content and the best Training Providers are at TrainUp.com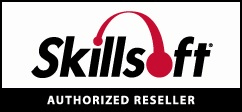 Get the latest industry news, recommended courses, & promotions from TrainUp.com sent straight to your inbox.