Looking for Training Videos courses?
Please call us at 1-866-540-9677.
Online Safety and Compliance Training & eLearning Courses
Occupational health and safety specialists and technicians help prevent harm to workers, property, and the environment, as well as the general public. They promote occupational health and safety within organizations by developing safer, healthier, and more efficient ways of working. Many industries face a variety of risks in their everyday work, but modern society expects a careful and deliberate approach to these dangers. A wide variety of laws and regulatory agencies oversee the safety of workers. Many others work to protect the community at large from unsafe business practices. There are various certifications that can be obtained in this industry to display a level of knowledge and expertise. Certification is available through the Board of Certified Safety Professionals (BCSP) and the American Board of Industrial Hygiene (ABIH). The BCSP offers the Certified Safety Professional (CSP) credential, while the ABIH offers the Certified Industrial Hygienist (CIH) and Certified Associate Industrial Hygienist (CAIH) credentials. Also, the Council on Certification of Health, Environmental, and Safety Technologists, a joint effort between the BCSP and ABIH, awards the Occupational Health and Safety Technologist (OHST) credential. Like certifications in many other industries, continuing education is required for recertification and many employers encourage it. Any given business can fall under the authority of dozens of these organizations and they must be familiar with all the requirements imposed on them and be able to illustrate their compliance. TrainUp can help companies find safety and compliance training programs both specific to their industry and more general in focus.
Join The 50,000+ Companies That Have Purchased Training from TrainUp.com
50K+

Companies Trained

Including 90% Of Fortune 500 Companies Have Purchased Training With TrainUp.com

300K+

Courses & Videos

Live Instructor-Led (Classroom & Virtual), Self-Paced E-learning & Custom OnSite Training Solutions From Leading Training Providers

800+

Expert Instructors

Industry-Leading Subject Matter Experts (SMEs).Tenured &
Award-Winning Instructor Network
Related Online Safety and Compliance Training
Request Online Safety and Compliance + " On-site Training"
The best content and the best Training Providers are at TrainUp.com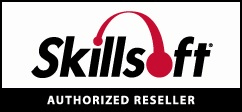 Get the latest industry news, recommended courses, & promotions from TrainUp.com sent straight to your inbox.