Microsoft Project 2007 Training
Project managers can use Microsoft Project 2007 to assign, manage and track tasks as well as analyze results and workloads. It allows resources, such as employees and equipment, to be budgeted and helps the manager stay organized when working on large-scale projects. The software can also help find the cause of delays or issues.
In addition to other features, Project 2007 allows managers to easily communicate, share and publish work-related information gathered in the program. Timetables, productivity charts and diagrams can be easily created and incorporated into Microsoft Office programs like Excel or PowerPoint. Customizable, the software can help save time and increase production rates. For teams with no project manager, it can also guide members through the process, helping ensure success.
In order to get the most out of Microsoft Project 2007, users can take a training course form TrainUp. These seminars feature instruction on the basics of the program up to advanced features like splitting tasks between workers, linking documents to the plan or customizing the visual reports. From creating to finalizing a project plan, the classes cover all of the important details and more.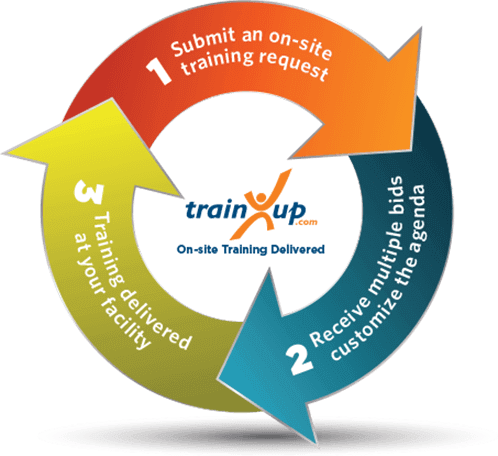 Request Microsoft Project 2007 Training On-Site Training. We bring the best instructors to you.