Microsoft Project 2010 Training
A standalone product, Microsoft Project 2010 provides useful tools to project managers for handling workloads, assigning tasks and keeping production teams in a variety of industries organized. From managing employee tasks to analyzing delays or issues that may occur during work, the software provides numerous features.
One of the key components of Project 2010 is its ability to help managers develop successful strategies for improving productivity and workflow. Through a simple and customizable interface, users can set up plans, timetables, charts and collate data for use in Microsoft Office programs like Excel and PowerPoint. The information can then be leveraged for presenting productivity diagrams or outlining areas of improvement to supervisors or teams, among other functions. The program is also extremely useful for teams with without project managers to stay organized and help create production guides.
To best utilize the tools that Microsoft Project 2010 offers, professionals should take special training seminars on the software. TrainUp offers instruction from a comprehensive hands-on tutorial to a guide covering more advanced features of the program for masters. Learn how to export data to other programs, reorganize timelines or analyze information for future projects.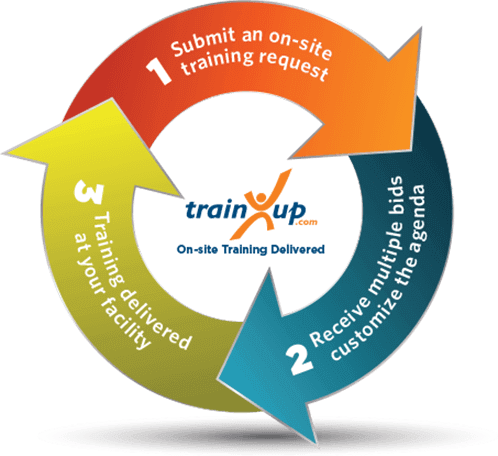 Request Microsoft Project 2010 Training On-Site Training. We bring the best instructors to you.