Microsoft Word 2007 Training
Microsoft Word 2007 is one of the most widely used word processor programs in the world. At its creation in 1983 it was one of the first MSDOS programs to use the mouse and offer formatting options like bold, italics and underlining of text. The software has changed significantly during the years and has become the standard for typing software in many industries.
The 2007 edition of Word offers an updated user interface, as well as improved ability to link information between Word and other Office programs like Excel and Outlook. Almost every business in the country uses a word processor in one way or another, and Microsoft's product is one of the most popular.
Professionals can take one of TrainUp's courses on Microsoft Word 2007 to learn about the newest features of this edition as well as the basics of how to best utilize the software's tools. Explore the different pre-made formats or how to customize one, and discover how to recover corrupted files. With the appropriate knowledge of Word's ins and outs, users can maximize the program's usefulness and improve any document they are working on.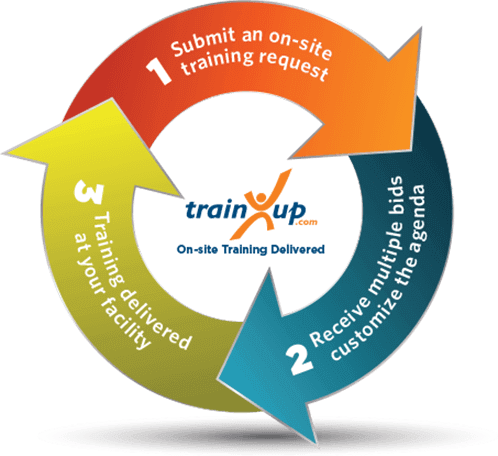 Request Microsoft Word 2007 Training On-Site Training. We bring the best instructors to you.