"You are not defined by your circumstances today."
Undoubtedly one of the most powerful statements spoken by TrainUp.com's founder, Jeremy Tillman, in his latest initiative: share his own story of hope, inspiration, and beating the odds to inspire all, especially those who have grown up in single parent homes, poverty, surrounded by substance abuse, and the likes.
Jeremy has channeled those experiences to devote his life to empowering others through education; eventually creating TrainUp.com and KnowledgeFlo. In his new blog, JeremyBlogs.com, Jeremy pushes himself to open up and give us a rare peek inside the mind of an entrepreneur and his own back and forth struggle with finding hope, finding joy and shaping the future of learning.
Many of us who work at TrainUp.com resonate with Jeremy's story of courage, determination, and vulnerability. We asked some of our team members how Jeremy's story has impacted them. Here's what we learned:
Wes Lanning, Sales Director:
Jeremy brings his story to TrainUp.com in that any hurdle in front of him doesn't intimidate him. This strength comes from his faith, and the environment he grew up in. He's tenacious. We always get through the ups and downs and it's fairly even keel. I, myself, grew up in a small town of about 2,000 people and was the first in my family to go to college. I had to figure things out on my own, so I'm always learning. Jeremy and I are the same in that way – we learn from our mistakes and keep going. Regarding the creation of TrainUp.com, that was pure guts. Jeremy has created something totally unique, and taking the step to being a part of it was a really big deal. I liked the idea of not being limited to one product line, and selling training as a complete solution. Selling such a variety of training means that you're always learning about new things, but again, that's what guys like Jeremy and I do.
Bill Greco, Digital Marketing Manager:
The direction which my life has evolved within the last two years can be attributed almost entirely to Jeremy's accomplishments. Without Jeremy's story and the lessons he learned through hardship, there would be no TrainUp.com. There'd be no passion for learning, no passion for growth, no lives touched. Connecting with Jeremy and accepting his invitation to develop my career and experiences with TrainUp.com is what brought me to Texas with my wife and newborn, seeking a new life and new beginnings. With that has come new accomplishments, new friendships, and a new outlook on life and learning. Jeremy – Thank you for welcoming me into this new world.
Claire McGillivray, Logistics and Marketing (Me!):
Jeremy's commitment to empowering people along with the value he places on education has not only made TrainUp.com successful, but has directly impacted my life. TrainUp.com supports the life goals of individual team members, and Jeremy granted me the flexibility and support to go back to school as a working professional. In the TrainUp.com environment, I felt encouraged to grow both my career and earn a degree simultaneously. I don't think I would have been so confident to take on so much without the backing of this company. They call this "psychological safety" for employees, and Jeremy does a great job of creating that.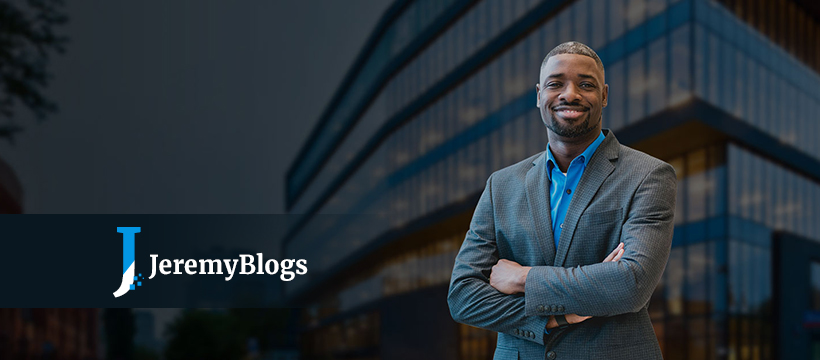 Each team member connects to Jeremy's story in their own unique way. Perhaps you do too. Visit JeremyBlogs.com to hear the full story of how Jeremy overcame the odds to become a successful entrepreneur, and positively impact the lives of so many.