Online Java Training & eLearning Courses
Java is a high-level programming language developed by Sun Microsystems. Java is an object-oriented, general purpose programming language with a number of features that make the language well suited for use on the web. The Java programming language lets you write powerful, enterprise-worthy programs that run in the browser, from the desktop, on a server, or on a consumer device. The Java platform is a software-only platform that runs on top of other hardware-based platforms. Because hardware-based platforms vary in their storage, memory, network connection, and computing power capabilities, specialized Java platforms are available to address applications development for and deployment to those different environments. TrainUp. com offers hundreds of Java training courses and Boot Camps across the United States and Canada including Java Programming training, Java Web Application Development with Jakarta Struts, JavaScript Programming training. Java programming language is useful, modern and used by thousands of programmers around the globe. By utilizing TrainUp's Java training solutions, employees can learn how to master a powerful programming language and use it to improve or fix their company's website and other computer resources. Java is best known for its portability, meaning that any program written in the language can be used on virtually any machine or operating system, and much of Google's Android OS is written in Java. Microsoft Windows is the only operating system that does not officially support Java, but there are many free plugins that allow users to implement Java. While Java has on occasion been criticized for being slower than other languages, its portability and versatility greatly outweighs the complaints. Java is used for programming games, communication software, websites and more, and most internet surfers have probably encountered it at least once. Programming in Java is also considered to be easier than some other languages. As an object-oriented language, it provides a more simplistic approach to writing code. Programmers interested in Java can learn the ins and outs from TrainUp. com. These courses cover the basics of java syntax, as well as flow control, strings, classes, arrays and exception handling. Students can learn how to program in Java for networks, databases, websites or standalone applications. Learning Java can not only improve career options for aspiring developers, but add an impressive language to any current professional's resume. Highly qualified instructors teach TrainUp. com's courses, which are designed for those with a basic understanding of programming.
Request Java On-Site Training. We bring the best instructors to you.
Join The 50,000+ Companies That Have Purchased Training from TrainUp.com
50K+

Companies Trained

Including 90% Of Fortune 500 Companies Have Purchased Training With TrainUp.com

300K+

Courses & Videos

Live Instructor-Led (Classroom & Virtual), Self-Paced E-learning & Custom OnSite Training Solutions From Leading Training Providers

800+

Expert Instructors

Industry-Leading Subject Matter Experts (SMEs).Tenured &
Award-Winning Instructor Network
The best content and the best Training Providers are at TrainUp.com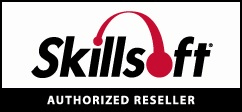 Get the latest industry news, recommended courses, & promotions from TrainUp.com sent straight to your inbox.