Online Security Training & eLearning Courses
In recent years the world has seen an assortment of high-profile security breaches at businesses ranging from some of the largest in the world to local mom-and-pop shops. The growth of so-called hacktivism and simple electronic vandalism has made data security a crucial skill for almost any business, even as basic computer literacy struggles to catch up with the times. IT Security refers to techniques that ensure the data in one computer cannot be read or shared with anyone outside of that computer without authorization. The security of computer networks continues to increase in importance as more business is conducted over the Internet. The security of the US's entire electronic infrastructure has come under renewed focus in light of recent threats. Organizations need to understand how their systems are vulnerable and how to protect their infrastructure and Internet sites from hackers, viruses, and other acts of cyber-terrorism. The emergence of "cyber-security" is a key issue facing most organizations. Businesses are rapidly hiring cyber-security experts to fill key leadership roles in their information technology departments, because the integrity of their computing environment is of the utmost concern. As a result, there is a high demand for training courses that teach computer security. Most security measures involve data encryption and passwords. Data encryption is the translation of data into a form that is indecipherable without a deciphering mechanism. A password is a secret word or phrase that gives a user access to a particular program or system. With the growth of the Internet and E-commerce, threats of computer viruses, email spam and growing concern over hackers stealing vital information, the demand for training courses that educate IT professionals in ethical hacking and security has in turn grown. TrainUp. com offers training courses by CompTIA, Microsoft, and Cisco. The security training programs featured by TrainUp can offer the specific skills needed to protect a business from the types of threats it expects to face. Major firms can invest in ethical hacker training to help test their security measures, while smaller companies can learn to better secure their websites.
Join The 50,000+ Companies That Have Purchased Training from TrainUp.com
50K+

Companies Trained

Including 90% Of Fortune 500 Companies Have Purchased Training With TrainUp.com

300K+

Courses & Videos

Live Instructor-Led (Classroom & Virtual), Self-Paced E-learning & Custom OnSite Training Solutions From Leading Training Providers

800+

Expert Instructors

Industry-Leading Subject Matter Experts (SMEs).Tenured &
Award-Winning Instructor Network
Related Online Security Training
Request Online Security + " On-site Training"
The best content and the best Training Providers are at TrainUp.com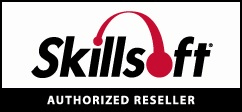 Get the latest industry news, recommended courses, & promotions from TrainUp.com sent straight to your inbox.