Looking for Training Videos courses?
Please call us at 1-866-540-9677.
Online Scrum - Agile Training & eLearning Courses
An Agile framework for software development, Scrum is designed to minimize distraction and improve productivity. A Scrum team performs tasks in two-to-four-week periods called sprints, and is required to be self-organized and self-motivated, as there is no team leader. Teams are organized by a ScrumMaster and product owner, who provide very important support. The ScrumMaster assists developers and coaches them to improve overall productivity, while. Product owners represent the business side of the team and focus on keeping the product on course. Scrum is meant to help developers consistently prioritize and improve their work. It is also designed to make workflow more efficient and adaptable. Following a sprint, developers, the ScrumMaster and the product owner meet in a review and retrospective. These meetings cover any changes that need to be made to the product to fit the design requirements and reflect on the process in order to improve workflow for the next sprint. Professional training courses at TrainUp provide vital expertise on the Scrum process, as well as the different roles. Additionally, the workshops include hands-on learning, practice in Agile development and a chance to run an example of a Scrum project.
Join The 50,000+ Companies That Have Purchased Training from TrainUp.com
50K+

Companies Trained

Including 90% Of Fortune 500 Companies Have Purchased Training With TrainUp.com

300K+

Courses & Videos

Live Instructor-Led (Classroom & Virtual), Self-Paced E-learning & Custom OnSite Training Solutions From Leading Training Providers

800+

Expert Instructors

Industry-Leading Subject Matter Experts (SMEs).Tenured &
Award-Winning Instructor Network
Related Online Scrum Agile Training
Request Online Scrum Agile + " On-site Training"
The best content and the best Training Providers are at TrainUp.com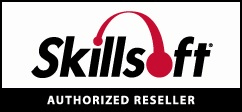 Get the latest industry news, recommended courses, & promotions from TrainUp.com sent straight to your inbox.