Looking for Recorded Webinars courses?
Please call us at 1-866-540-9677.
Online Oracle Training & eLearning Courses
Oracle's business is information-how to manage it, use it, share it, protect it. Oracle manufactures database products, application products, application server products, development tools and more. Oracle Database 10g is the first relational database designed for Grid Computing, your information is securely consolidated and always available. Oracle E-Business Suite, an integrated family of business applications, collects, processes, and shares information from all lines of business; automates business processes so that information is shared across departments instantly; and puts all your business information in one place. Oracle Application Server 10g offers a comprehensive solution for developing, integrating, and deploying your enterprise's applications, portals, and Web sites. Oracle offers a complete and integrated set of application development and business intelligence tools that supports any development approach, any technology platform, and any operating system. Oracle products and services focus primarily on database management systems, but they can also be designed for other software or hardware systems. Some of Oracle's top products include: Oracle Database 11, 11g which aims to maximize availability, eliminate idle datacenter redundancy and accelerate performance in a secure way Oracle E-Business Suite, an integrated business suite designed with customer-focused applications Oracle Fusion Applications, including ones focused on customer relationship management, governance and complianceTrainUp's Oracle training solutions give detailed descriptions of the dozens of products and services that the organization provides, giving employees the ability to pick and choose the ones that will benefit their company the most. Oracle Database is an object-relational database management system for IT professionals. Designed as an all-inclusive database option, Oracle Database features data security, automation of software sub-systems, resource management, a web browser interface for data manipulation, a virtual private database and components for . NET, ODT, OLE and ASP . NET. The newest version of Oracle Database, 11g, was released in 2007. This edition features innovative changes to lower operation costs and improve the overall quality of service provided by Oracle. New features include data compression for accelerated performance, enhanced security measures, idle data center redundancy elimination, clustering and the consolidation of enterprise application databases to private clouds and increased DBA productivity. Traditionally, companies with significant data that is accessed and navigated regularly use database management systems. IT professionals and students interested in working at large enterprise corporations should gain experience with these products, learning how to operate them, fine tune the parameters and related systems and manage files. Oracle Database operates on Windows, Linux, Solaris, HP-UX and AIX operating systems. Database management can be an extremely delicate process, so professionals must be highly trained and knowledgeable in all different related areas. TrainUp. com provides access to top quality instruction on Oracle Database 11g and 10g. Students can learn how to install, upgrade, maintain and manage Oracle Database, as well as shut down or suspend database activity, manage data storage or automate management, improve backup and recovery options and tune database performance. Professionals who want to focus on database management should take courses on both 10g and 11g in order to increase their career opportunities.
Join The 50,000+ Companies That Have Purchased Training from TrainUp.com
50K+

Companies Trained

Including 90% Of Fortune 500 Companies Have Purchased Training With TrainUp.com

300K+

Courses & Videos

Live Instructor-Led (Classroom & Virtual), Self-Paced E-learning & Custom OnSite Training Solutions From Leading Training Providers

800+

Expert Instructors

Industry-Leading Subject Matter Experts (SMEs).Tenured &
Award-Winning Instructor Network
Related Online Oracle Training
Request Online Oracle + " On-site Training"
The best content and the best Training Providers are at TrainUp.com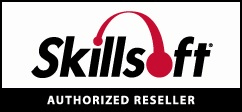 Get the latest industry news, recommended courses, & promotions from TrainUp.com sent straight to your inbox.