Six secret weapons for educational speakers and trainers.
This Year TrainUp will be in attendance at the National Speakers Association Influence 2017. We are very excited to be at this show in July, as the NSA is a community of more than 3,500 members. These members are all professional speakers and coaches and the NSA is the most respected speaker organization in the industry.
At TrainUp.com, I work directly with trainers and speakers from all over the country. I have firsthand insight on how competitive this industry can be. I know from my own recruitment of instructor and speaker talent in my role as Training Coordinator, that in order to stand out you have to have something special.
In light of this, we thought it would be great to share a few tips and resources to trainers and speakers who are working on building their own brand to become the best of the best.
There are a few key attendees and sponsors at this years' NSA show that would be a great benefit to those starting out in the industry, or to those looking to re-brand themselves. If you are at the show this year, these are my recommendations of which booths you should stop by, along with a few additional outside resources

Speakwell Partners– Speakwell Partners provide public speaking workshops and boot camps. Focusing on "mastery of the three P's of public speaking: Preparation, Practice, and Presentation." These classes will allow you to practice your skills in front of others and receive feedback on your performance. This type of training allows you to learn the skills to interact and connect with your audience, allowing you to be more engaging and helping you to clearly communicate your message.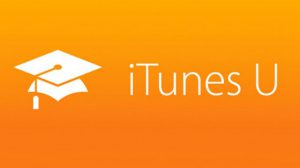 If you want to control your own schedule while having the continuous support of the TrainUp coordination team, then you should contact us. Our Training Coordination team will handle everything for you; from marketing, assigning training opportunities with our clients, acquiring supplemental course-ware where applicable, handling the training room set up, to booking your travel arrangements. All you have to do is focus on what you love to do: training
If you are interested in working with TrainUp as an instructor, we want to hear from you! Please submit your resume and cover letter to Support@trainUp.com
Also, come and see us at the NSA 2017 Influence show!