If you do business globally and have no idea what GDPR means, then this article is crucial for you to read. If your business does global trade, has offices in Europe, stores data, or has any clients in Europe-this affects you! Furthermore, if you don't know this regulation backwards and forwards, and how to comply with it, the consequences could be catastrophic for your company.
GPDR is an acronym used for General Data Protection Regulation.  It's a new data privacy regulation that is about to cover the entire European Union. This regulation unifies data privacy laws across Europe. There's a lot of legal language out there, but what it all boils down to is this: It gives the power back to the citizens over their own personal information.  It streamlines international business processes by fusing together the different regulations within the EU into one neat set of parameters.
This regulation has been in development since its adoption date in April of 2016. It finally becomes enforceable on May of 2018! That's coming up quick folks! There's also this: it doesn't need the national governments in Europe to pass any supporting or enabling legislation, which instantly makes this regulation mandatory and binding.
So what does this mean for you?
Well, if you don't know what this regulation entails, and you unintentionally violate it. Here are the consequences:
A written warning letter in the case of your first or non-intentional breach.
Regular audits.
Then, if you violate again you can expect a fine of up to 10,000,000 EUR, or up to 2% of your annual worldwide turnover based on the previous financial year. For some corporations, that amounts to billions of dollars!
Then there's this: A fine up to 20,000,000 EUR, or up to 4% of your annual worldwide turnover based on the previous financial year, whichever of those amounts to greater.
So, you can see why it's so important to train your staff on how to comply with this new regulation! They ain't kidding around here with these fines! The entire team you work with needs to understand how to property handle information so that you and your clients don't end up in hot water with these overseas governments.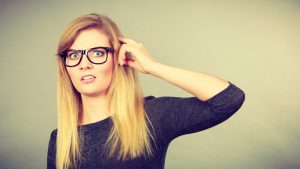 It's easy to make mistakes. What if you forget to apply this process to archived data, oops! that's a violation! What if you failed to inform a data subject of their right to withdraw their consent? oops! another violation! What if you also didn't delete the data in accordance to the new rules? OOPS! That's a violation too!

TrainUp can help. If you are worried about staff compliance and overall understanding about data handling, TrainUp can assist you. We can work with your team to provide customized onsite training that can lessen the risk of a data breach. By grooming your staff to understand privacy as a collective company objective, you lessen the risk of this happening to you. This training is known as IAPP Training, which is backed by The International Association of Privacy Professionals (IAPP). Many of our public class providers are now also offering this training in anticipation of this upcoming regulation.
If your company does business overseas, don't wait until that first warning letter rolls in. Arm yourself and your staff with the knowledge to stay compliant and develop healthy overseas business relationships!