I'm tired this morning, I got into the office a little late, The Australian Open kept me up all night what else can I say?  I'm inspired! I just witnessed history, amazing stuff, Venus Williams back in a final of a major!  I literally almost booked a flight, and bought finals tickets to witness history… but instead I decided to write this post.
I know everyone relates sports to business and all that jazz, but this is more than that.  Though I've never met either of the Williams sisters, this still feels personal.  Venus and I are the same age, the same skin color and while she is destroying the odds, she's inspiring me to continue to beat them too. 
So what can leaders learn from Venus' amazing run?
Lead well and focus on what you do best

Rise to the occasion

Act like a child
Lead well (this is what leaders are born to do). Venus reminded us all earlier in the week that she felt being a top tennis player is what she was born to do.  She didn't say she was born to be a fashion designer, minority NFL owner, nor product endorser; those are opportunities leaders are able to benefit from because they've lead well and kept first things first.  Sometimes I've forgotten that at TrainUp.com and focused too much attention on side projects.  Now I start every company presentation with a reminder of our vision statement to
Empower growth and shape the future of learning through innovative training solutions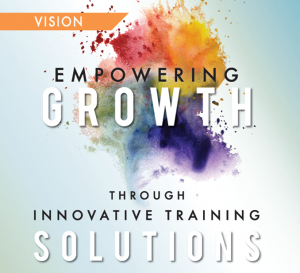 I 100% believe TrainUp will continue to grow and bring next generation systems to market that will shape the way we learn and share knowledge, but only if we stay true to what we do best and consistently do the second thing Venus did, which is Rise to the Occasion. 
Leaders must rise to the occasion (not just once, but over and over again) in this match, Venus lost her first service game but never lost another.  It didn't mean she didn't face adversity in the match, in fact, CoCo Vandeweghe (awesome American tennis player btw) generated 12 additional break point opportunities.  Amazingly all 12 times, Venus rose to the occasion and won each of those most critical break points. 
Every leader will face countless break points and how we respond will define us far more than when everything is going our way.  I learned very little in TrainUp's early days when we were growing fast, and every update I made propelled us forward.  It's the mistakes and missteps I've made, adversity I've faced, and those breaking points where I really had to fight that has grown and stretched me the most as a leader.   
Against all odds, the doubters near and far, I've had to rise to the occasion again and again.  That's what Venus has done her entire life and career, even before overcoming Sjogren's Syndrome.  It's easy to forget that Venus was the pace-setter before Serena.  I mean, let's be realistic: two African American girls from Compton; dominating a primarily affluent white sport? Again, I relate, it feels personal; growing up in the projects in Piedmont Alabama, poor, parents divorced, dad passed away and with my mom struggling with substance abuse, I had a greater chance of being a statistic than writing this post.  In a town where less than 5% of the African Americans were going to college, 100% of my household of 5 went to college.  What was the difference? My mom was a fighter and valued education, despite our circumstance and despite her struggles; so let's stop blaming schools, teachers, and lack of opportunity. Any poor person regardless of race who wants to rise up, any parent who wants a brighter future for their kids, need look no further than their effort and support of education.  The #1 factor in a child's educational success has nothing to do with where they live, nor the school district; the #1 factor is parental support and involvement.  The Williams sisters' parents were dedicated and involved in every aspect of their children's development, advancement, and success; it's time parents rise to the occasion and leaders lead by example.
Finally, Act like a kid (you saw what I saw right? For a moment upon her victory, Venus turned six years old, full of joy and jubilation).  Why have so many leaders lost that childlike jubilation in business and in life?  Sometimes we are just too serious!  Laugh, celebrate every success, and express joy along the way. I was way too serious for too long when I first started TrainUp.com .  I remember a friend asking me, after returning from maybe my 20th business trip to NY, what Broadway shows I had seen; I told him "none, I was there for business, not play".  For me, I was either meeting with a client, at a coffee shop working, or at the hotel working.  I ate fast, quick, and cheap meals to maximize every moment.  Here I was in one of the greatest cities on earth, with arts galore, great restaurants, and amazing culture, yet, I was too "Busy", too "Focused" to see what I was missing.  My mindset was: 'I can enjoy Broadway later when I'm "More Successful"', taking for granted the reality right before me.  Venus has 7 major titles, yet she acted like this was her first finals.  She isn't taking anything for granted anymore, and as leaders we shouldn't either, because those we are leading will notice too.  I've been blessed to have seen almost all of the major Broadway shows, even the silly ones like Mary Poppins.  Now when my team travels with me, which for some of them may be their only trip to New York, I make it a point that they take in the city, see a game at the Garden, eat an incredible meal, walk across the Brooklyn Bridge, and take a little time to act like a kid…
So to Venus Williams, thanks for inspiring me to be a better leader!