Looking for Training Videos courses?
Please call us at 1-866-540-9677.

Duration
Price: $

365

VIEW DETAILS
Online Business Skills Training & eLearning Courses
All organizations have specific goals and objectives that they strive to meet. Top executives devise strategies and formulate policies to ensure that these objectives are met. But it is the responsibility of each employee in an organization to contribute toward the success of the company hence, more companies are willing to train their employees to keep up with competitive demands. Professional and business related jobs are expected to grow by 30. 4 percent and add nearly 5 million new jobs in the next several years. Every department within an organization must stay abreast of the latest technological and industry-specific advances including sales, marketing, human resources, accounting, information technology, management, executive leadership, customer service, and administration. The nature of the business world has changed fairly substantially in the past decade, and even more dramatically over the past half-century. Technologies are commonplace now that had not really even been imagined only a few decades ago, from personal computers to cloud computing to app-driven smartphones. As the tools that businesses use have changed, so have the skills necessary to succeed in the workplace. People working in offices must take the time to familiarize themselves with the tools they will be using, as well as discover those that could make them more effective and efficient workers. At the same time, some skills remain unchanged to a surprising degree, from professional writing standards to office management. These skills remain critical to workplace regardless of what technologies people are using to write up reports and to communicate. TrainUp can help companies find the business skills training programs they need to ensure their employees understand the basic necessities of office life. These skills can prove critical to essentially any industry, aiding communication both in terms of customer relations and within the office, as well as other basic but crucial interactions.
Join The 50,000+ Companies That Have Purchased Training from TrainUp.com
50K+

Companies Trained

Including 90% Of Fortune 500 Companies Have Purchased Training With TrainUp.com

300K+

Courses & Videos

Live Instructor-Led (Classroom & Virtual), Self-Paced E-learning & Custom OnSite Training Solutions From Leading Training Providers

800+

Expert Instructors

Industry-Leading Subject Matter Experts (SMEs).Tenured &
Award-Winning Instructor Network
Related Online Business Skills Training
Request Online Business Skills + " On-site Training"
The best content and the best Training Providers are at TrainUp.com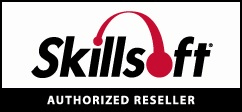 Get the latest industry news, recommended courses, & promotions from TrainUp.com sent straight to your inbox.