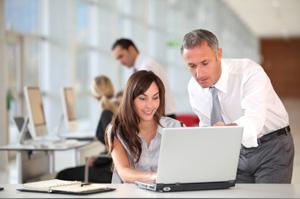 Or Choose From 26 Business Skills Sub-Categories
Supervisory Training Classes and Seminars
TrainUp.com connects you to Supervisor training courses from 96 training providers, including Business 21 Publishing, The Industry Calendar, and SkillSoft. Browse instructor-led and virtual Supervisor training seminars along with a variety of self-paced classes. TrainUp.com offers 285 online e-learning Supervisor training courses, available either online or recorded webcasts. TrainUp.com also offers the ability to request in-house or onsite Supervisor training courses or train-the-trainer curriculum programs.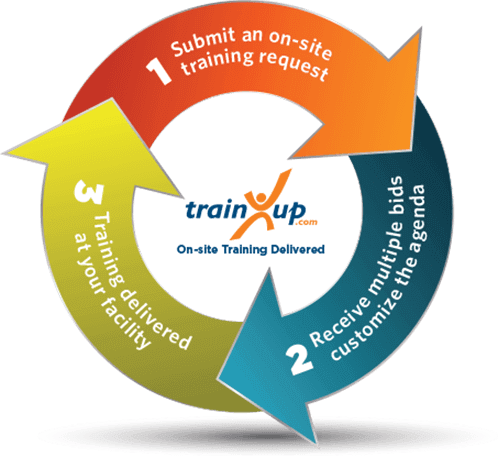 Request Business Skills On-Site Training. We bring the best instructors to you.
Supervisor Training Classes and Seminars
Supervisory Courses and Workshops
Business leaders face different challenges based on the nature of their roles. While some people might focus on a single project or the broader performance of the business, supervisors must continuously monitor output of individual workers on a small scale. Generally, supervisors take personal responsibility for the evaluation and training of employees.
A supervisor is a manager, overseer, coordinator or administrator who trains, gives instruction to and is held responsible for a team of employees. Supervisors are leaders within a company and generally serve as middle management. They fill positions of power, but don't necessarily make big decisions.

All organizations need effective components to operate efficiently. One such component is the quality of the leadership and supervision of employees. Supervisors must know the strengths and weaknesses of each member of the staff, the results required from a job as well as how to manage a project from concept to completion. Studies prove that most supervisor positions are filled by promoting workers from within an organization, which often requires training employees. Supervisor training is widely accepted by employers as a viable option due to the rapid pace of organizational change, and the growing number of supervisory jobs in fields that are constantly changing, such as Human Resources.

Depending on the size, goals, and nature of your business, your supervisor training needs may differ considerably from individuals seeking traditional classroom training. Do you need to educate your entire staff of managers in a new technology, methodology, recent federal compliance regulations or maybe just build team moral? Let TrainUp.com assess your employee training needs, then guide you through the most appropriate training method, be it classroom supervisor training, online supervisor training, on-site supervisor training or train-the-trainer courses.
Between the varied tasks supervisors must learn to evaluate and the fact that many supervisors are promoted internally, specialized training is of paramount importance. TrainUp can help companies find supervisor training tailored to the specific needs of both the business and particular employees, to fill in knowledge gaps wherever they might be.
Related Supervisor Training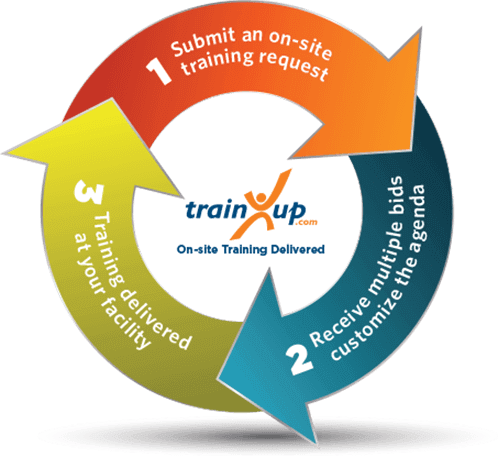 Request Business Skills On-Site Training. We bring the best instructors to you.
Join The 50,000+ Companies That Have Purchased Training from TrainUp.com
50K+

Companies Trained

Including 90% Of Fortune 500 Companies Have Purchased Training With TrainUp.com

300K+

Courses & Videos

Live Instructor-Led (Classroom & Virtual), Self-Paced E-learning & Custom OnSite Training Solutions From Leading Training Providers

800+

Expert Instructors

Industry-Leading Subject Matter Experts (SMEs).Tenured &
Award-Winning Instructor Network
The best content and the best Training Providers are at TrainUp.com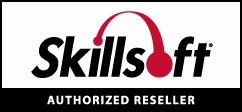 Latest news, reviews, deals & announcements from TrainUp straight to your inbox.